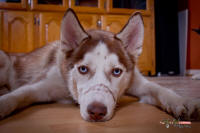 In Orange County, our friends at the Orange County SPCA are doing amazing things with their many programs offering everything from low/no cost spay and neuter to medical pledge assistance and providing food for homeless pets. Their award winning community outreach programs visit children and adults all over Orange County with their therapy dog and helps children victims through their partnership with the Orange County DA. Orange County SPCA

In Colorado, a foster based Siberian Rescue helps out our friends in the Rockies. Mile High Huslky rescue has dogs available and many resources for owners. Really great people doing really great work! Their website is Mile High Husky Rescue

Arctis Carts This is your stop for beautiful handmade custom dryland mushing carts- made right her in the USA.
These handcrafted works of art are made by fabricator, friend and fellow musher Henning Bartel, in the mountains of Oregon. Check them out- for the finest carts made!


Alpine Outfitters Alpine Outfitters is your one stop source for the working and active dog. Expert advise and custom made harnesses, tack, lines, for scootering, urban mushing, and skijoring, Diggler Scooters and MORE! Whether you just want to take the dog on a quick evening run around the neighborhood, or compete in the dog scooter championships, Alpine Outfitters has the gear you need!